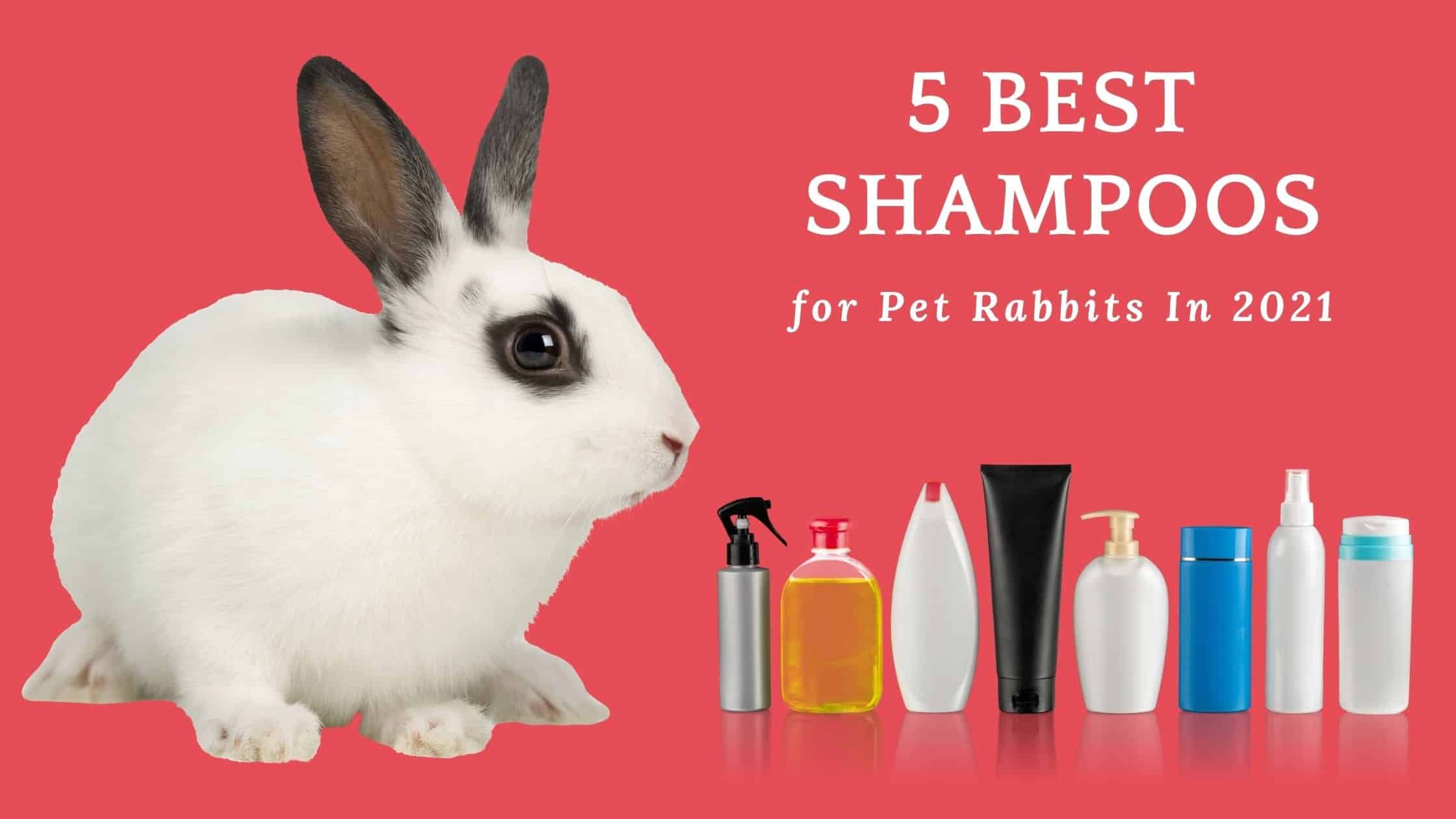 Rabbits are one of the cleanest animals, and they rarely need a bath. Rabbits are timid when it comes to getting them wet. Sometimes due to health reasons, it becomes necessary to bathe your rabbit.
Being a rabbit parent, many of you must be wondering which shampoo will suit your rabbit. You cannot just go and buy a regular shampoo. How much the shampoos are safe is a significant concern.
What shampoo is safe for rabbits? Shampoos that are all-natural and contain organic ingredients are safe for rabbits. Some of the safest shampoos are arm & hammer tearless, kaytee squeaky clean critter, and softies secret natural organic shampoo.  
These shampoos are designed for cleaning their fur or coat. Rabbits tend to have delicate skin. These specific shampoos help in removing dirt clumps.
It also delicately removes all the unwanted build-up from their body. Best rabbit shampoos take care of their delicate skin without stripping away the essential natural oils.
What shampoo is safe for rabbits?
If you're looking for safe shampoos for rabbits, given below are some of the top brands:
Arm & Hammer-Tearless Shampoo
It cleanses and nourishes your rabbit's skin. The shampoo also helps in neutralizing odors. Thus, your rabbit will be fresh and clean after bathing from this shampoo.
Kaytee Squeaky Critter Shampoo
This shampoo is specially formulated for sensitive skin. It helps in soothing the dry skin and hydrating the coat and fur of your rabbit.
100% Natural Organic Softies Secret  Shampoo
It comes with a pH balancer that is entirely safe to use on your pet. It also has a long-lasting fragrance.
Check on Amazon
| | | |
| --- | --- | --- |
| Shampoo | Major Ingredients | Price |
| Arm & Hammer | Water, sodium Lauretha sulfate, Cocamidopropyl betaine, cocamide mea, glycerine, Aloe Barbadensis Leaf Juice, Fragrance, Disodium EDTA, DMDM Hydantoin, Blue 1. | View |
| Kaytee Squeaky Shampoo | Saponified Organic oils of olive, jojoba, and coconut, natural essential oil blend including lemongrass and rosemary oil, organic aloe vera, and rosemary extract. | View |
| Softies-Secret  Shampoo | Green tea, Ginkgo Biloba Leaf, Chamomile, Lavender, Aloe Vera, Cocamidopropyl Betaine, and Potassium Undecillion hydrolyzed wheat protein. | View |
What are the properties to look for in a rabbit shampoo?
Using a good rabbit shampoo is essential. Before buying a safe shampoo, you must keep some of the following properties in mind:
Try to use organic shampoos. Organic products are, no doubt, safer on the rabbit's skin. They are environmentally-friendly and made under cruelty-free conditions.
Rabbits have delicate skin. Hence, shampoos that contain some skin conditioning and smoothing emollients are advisable.
Whichever rabbit shampoo you are choosing, that must be bunny-safe. The shampoo should not contain massive amounts of additives or harsh ingredients. Sometimes, it can irritate your rabbit's skin leading to several health issues. Always go for the all-natural brand shampoos.
Shampoos having plant extracts turn out to be harmful and toxic for your rabbit. Hence, look for products that are free from plant extracts such as pyrethrin.
Is human shampoo safe for rabbits?
It is recommendable not to use human shampoo on your rabbit. Human shampoos are harsh on rabbits. Always go for your pet-specific shampoos as they play a significant role in immunological defense.
Human shampoos tend to strip away the oil and the top protective layers from your rabbit's skin. Thereby, your rabbit becomes prone to infections. Consult your vet before you decide to bathe the rabbit.
Are homemade rabbit shampoos safe?
Homemade shampoos are safe, but it is always safer to consult your vet before applying anything on your rabbit's skin.
To make your rabbit's homemade shampoo, you need an empty plastic bottle. Clean the bottle thoroughly and add ¼ cup apple cider vinegar and liquid dish detergent.
Add ½ distilled water to make a solution. Apple vinegar acts as a great all-natural cleansing agent. You can also add two tablespoons of sweet almond oil and a few essential oil drops to get the fragrance. 
How often do rabbits need to be bathed?
It is entirely unnecessary to bathe a rabbit daily. If your pet is suffering from any health problems, then you can only clean your rabbit. Bunnies panic when they see the water. Their panic may lead to a limb or spine fracture.
If you wash them, make sure that you are getting them completely dry. If you leave them damp, they become prone to respiratory infections and hypothermia. Rabbits do not require routine bathing or frequent washing.